The 2012, Seminar was a unique training oppurtunity!
Two cars were burned, and vehicle fire scene processing was reviewed. A few photographs from the event are below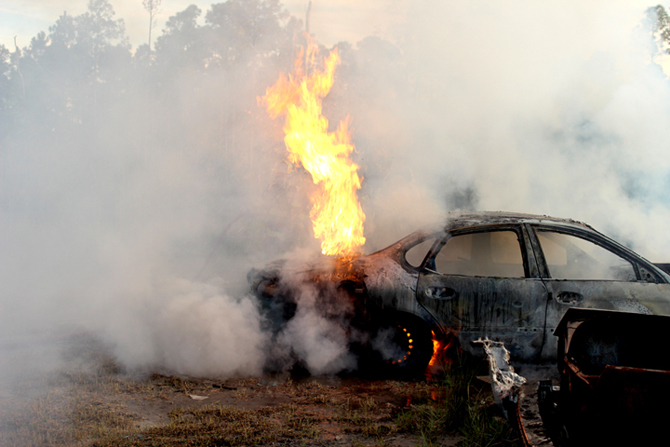 Vehicle fire scene processing techniques, with a death, were demonstrated and reviewed by Dr. Pope. She also reviewed post scene and "in the lab" procedures.